Make moves that support YOUR one wild and precious life!
What if the path to your well-being focused on
pleasure, rather than punishment?
Are you ready to feel better?   No – really.
Are you ready to swap out diet plans for nourishing experiences?
To enjoy movement at a pace that makes your soul smile?
To make shifts in your work habits that reflect your needs, as well as the needs of the people you care for?
Are you ready to
be bold with your desire to live a pleasure-filled life?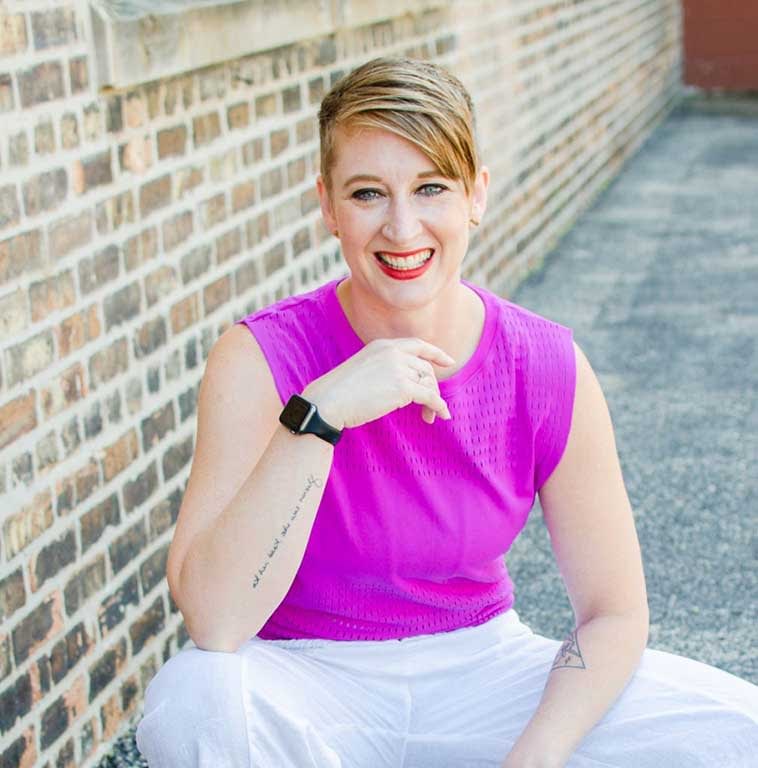 Good. I'm glad we've found each other.
Movement Motivator | Health Coach | Women's Health Advocate
Here, you'll learn why putting pleasure at the forefront of your health practices not only makes the the path to well-being more enjoyable, but also builds you a program that REALLY WORKS!
And just in case you're thinking it's all chocolate and dance parties from here on out…
You're not totally wrong, but there is some work to be done to digest and release what we've been fed from the diet and fitness culture for decades. The good news, is: I'm here to help!
My Programs Help You Create A Partnership
With Your Body That Helps You:
Resolve Pain

Enjoy Food Without Judgment Or Shame

Gain Movement Independence

Strengthen Joint Articulation

Support Your Lymphatic System

Adopt Simple Breathwork & Mindfulness Practices

Enjoy An "Anti-Fitspo" Approach To Workouts

Do Your Life With Joy, Enthusiasm and Pleasure

Gain Inspiration & Self-Trust

Use Movement As a Tool To Support Your Brain, Body and Being!
YOUR VERY OWN "MOVEMENT CLOSET"
Choose from Bounce, Mat-Based Movement, Pilates Equipment or FULL ACCESS to get your classes in on YOUR SCHEDULE! With monthly featured classes, an online community and new content dropping in regularly, you get to "outfit" yourself in the style, level and length of class you need!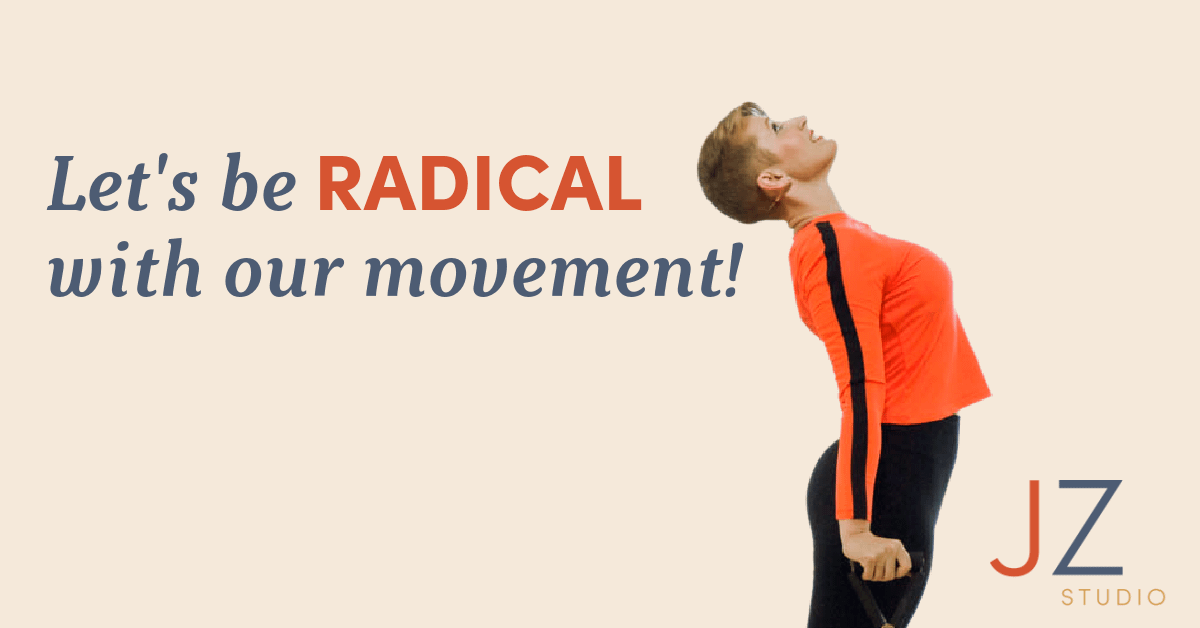 SIX WEEKS + STRONG FOCUS = NEW HABITS
Enjoy a calm and concentrated environment where you'll work each week to move through progressive sequences that build skills and reveal abilities you didn't know you had! Classes are live streamed from my Chicago Studio space and can be attended live or via recording. You'll receive weekly accountability, supplemental support tools and an experience that encourages you to move with enthusiasm – because we can! Online community spaces are included in each 6 week session.
YOUR HEALTH + YOUR SUCCESS = FULFILLMENT
As a certified health coach I work with clients to help them develop a personalized definition of health for their lifestyle and implement nutrition and movement plans practices to support their overall well-being. 
As a veteran small business coach, I help entrepreneurs design niche businesses and offerings that match their professional strengths with a captive audience.  Brand clarity, marketing and launch strategy are all part of my services.  
Jenna, this might be my favorite class ever. Thank you for providing the space and guidance for me to RELEASE this full moon morning! You're the best! xoxo
Andrea Smith
Vero Pilates Long Beach
Amazing. Beautiful setting, beautiful class, felt so connected and calm. Lovely to do when the sky is so grey in the UK!
Rebecca Cockburn
Rebecca Cockburn Pilates
Thank you so much for your inspiration in all you do, this month's affirmation, etc you are amazing.
Christina Heldreth-Johnson
Studio Christina
Love it ! Perfect… my body and soul had such a good time ! Thank you Jenna!
JZ Studio Member
Great start to my week, love playing with the ball – thanks Jenna!
Louisa Harris
Louisa Harris Pilates
Thanks JZ. I enjoyed this <3 Just what I needed to break up my current stagnation.
Brit Deveau
Deveau Wellness Haus
That was exactly what my stiff spine needed. Thank you for the "balm".
Julia Molyboga
Brookdale Pilates
I love this class ! As always, it's a beautiful journey ! Thank you Jenna !
Nathalie Courage
Pilatitude
Seriously loved this class, and it helped open up my hips so wonderfully.
Cristin Fenzel
Breathmode
Thank you Jenna, the perfect return class after recovering from COVID – managed it better than I thought I would and loved the arm work.
JZ Studio Member
Whether it's refining your movement, teaching or business practices, I've got you covered!

Together, we'll design a paradigm that helps you experience more fulfillment for a life that makes moves!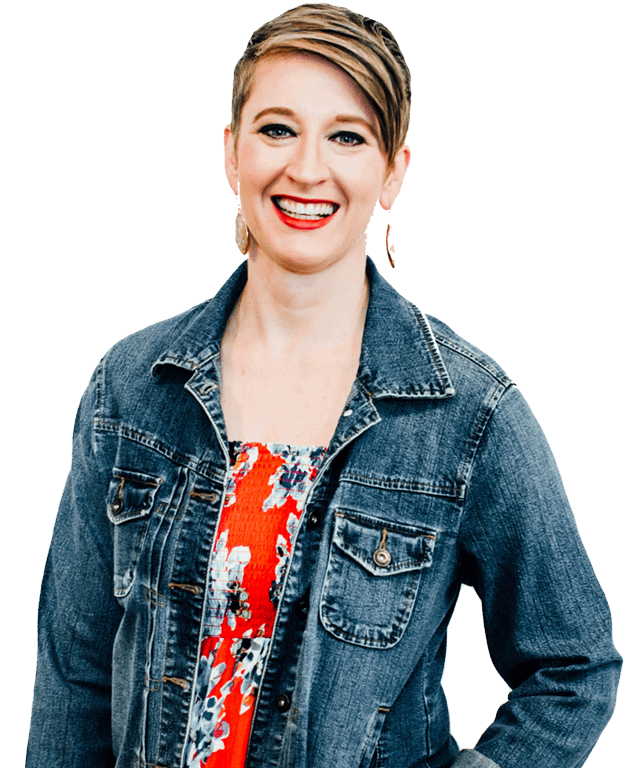 My work is grounded in the belief that wellness as an individualized journey.  I am committed to providing a platform for support and education that helps amplify all bodies to celebrate a true expression of self through movement and wellness practices.
Read my EDI Statement and learn about the different ways I'm holding myself accountable to the work of equity, inclusivity and diversity in my business.
Pilates Unfiltered Podcast
A Podcast For Pilates People, By Pilates People.
Join us for spirited discussions about Pilates culture with industry leaders and hidden gems. Time to laugh, challenge, reflect, and hear the pulse of the Pilates community!