Teach From The Heart Live!
More Fulfillment.
Less Burnout.
With Jenna Zaffino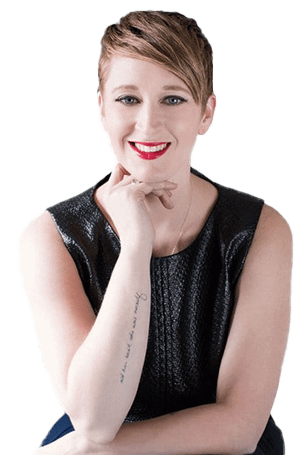 *ATTENDEES EARN 14 PMA CECS*
Ignite your work with new meaning in ways you never dreamed were possible!
REGISTER FOR UPCOMING COURSES
Click the link below to register for a course happening near you.
DAY 1
Warm Up Class
Lecture/Discussion
Visualization/Breakout Writing Session
Embodiment Masterclass
LUNCH
Refocusing Movement Session
Lecture/Discussion
Embodiment Masterclass
Closing Activity
DAY 2
Warm Up Class
Lecture/Discussion
Visualization/Breakout Writing Session
Embodiment Masterclass
LUNCH
Taking Inventory
Lecture/Discussion
End of Day Movement Class/Wrap-up
WHAT IS TEACH FROM THE HEART?
Teach From The Heart is a weekend intensive for movement teachers that guides you to take inventory of your teaching skills, career path, and professional support systems.  Following the themes of Self-Assurance, Expansion, Navigation and Curiosity, participants will enjoy a rich and in-depth experience that is equal parts mind, body, and spirit.
IS THERE MOVEMENT INVOLVED?
Over the course of the weekend, participants will be challenged through movement classes that expand your teaching repertoire.  You'll learn how to create nourishing movement sessions that prepare and support your own body to be present in the act of teaching.  You'll also learn how to create a narrative with your sessions that lead to a student's deeper understanding of the work they are studying with you.
WHAT TEACHING SKILLS WILL I LEARN?
Rather than give you a whole new repertoire to memorize, Teach From The Heart guides you to create more from what you already know.  You'll learn how to use your strengths and become more effective with your teaching through creative applications of the work you teach.  Behind the scenes, we call these your "Pilates Ninja Skills."  You'll also spend time determining the ideal clients, environments and energetic output that contribute to the best of your teaching and develop a plan to move towards more of these elements of your work.
WILL I RECEIVE PMA CEC'S?
Participants will receive 14 PMA CEC's for attending this course.
WILL I GET MY PERSONAL QUESTIONS ANSWERED?
Yes!  Jenna Zaffino, Career Coach For Movement Professionals is here for you.  The lecture portions of the course are interactive between participants and Jenna or participants and their partners.  While you will work through individually through exercises that help you clarify your own path, there will be ample opportunities to ask questions, pose queries and get the help you need to find the answers you seek for your career path.
All Teach From The Heart Registrants Receive a Complimentary Ticket to the Pilates Unfiltered LIVE event at the host studio!
Join host, Jenna Zaffino, in person, for a special LIVE recording of the Pilates Unfiltered Podcast! This unique experience invites listeners to meet up and connect with the community while participating in the discussions that matter most to us. As an audience member, your voice may be featured on a future episode of the show! Pilates Professionals, enthusiasts and clients are welcome to attend and participate. Pilates Unfiltered is excited to include the community in the production of the podcast and hope you can attend!
DON'T SEE A DATE/LOCATION THAT WORKS FOR YOU?
Sign up on our mailing list below to stay up to date on the latest courses!
WANT TO HOST YOUR OWN WEEKEND WITH JENNA?
Email her at coachjz@jennazaffino.com for more info!