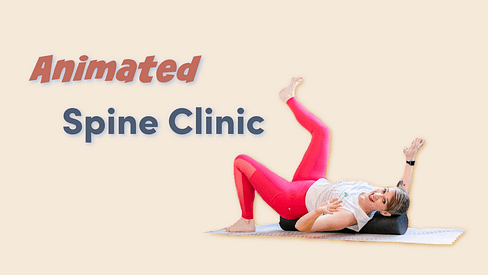 It's time to breathe new life into your mobility practices.  In this series, we'll work with the Spine Corrector, Ladder Barrel, Foam Roller and DUET™️ Roller Accessory System to experience sequences, progressions and explorations of spinal mobility and articulation.  You're back (and your front) are going to feel the best they've ever felt after this program.
Program includes:
A Weekly, 55 min, Professional Level Movement Class
Access To The Replay Library Of All Classes In the Series for 8 Weeks
Curated Class Content That Moves You Through A Full Syllabus of Spine Corrector, Ladder Barrel, Foam Roller, DUET™️ & Small Arcs & Barrels
Explorations of Progressions and Regressions for Multiple Considerations & Pieces of Equipment
A Movement Session For YOU (that you can also "borrow" for your clients.)
Access To Online Community Group For Discussion & Connection
Access To JZ Studio Pop Up Library
Classes meet live on Thursdays at 10am CST – Live attendance is not mandatory.  Replay will be up immediately following class.