Passion Project
With Jenna Zaffino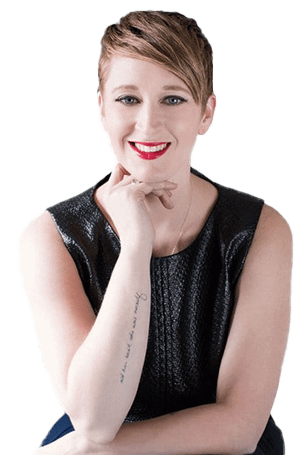 Are you a free-flowing source of ideas that never seem to come to fruition?
Do you tend to start multiple projects at the same time but don't know why you can't finish them?
Do you lack the confidence to put your work out into the world?
THEN YOU'RE IN THE RIGHT PLACE, BABY!
For years, I was all of the above. A new idea each week, a new focus each day, and a new fear each time I thought of either of these things… This kind of process can be both exhilarating and EXHAUSTING! I felt like I was on a hamster wheel of greatness, but at the rate that I was running, I would be the only person to experience the ideas I had!
In order to make space for my ideas to come to life, practice patience to let them grow, and gain the confidence needed to share my work with the world, I needed a guiding process that would help me launch my businesses and products AND care for my mind, body and spirit!
The Passion Project is a group program, guided by yours truly, designed to help you take your ideas from a place of fear to a state of fulfillment. This 12 week course of study guides you on a weekly journey to support yourself through the creative process, workshop your ideas and access the resources that will grow your ideas into the powerful movements that they were meant to be.
The program is designed for budding and current entrepreneurs who desire to create change through a business model, product launch or even book publishing. I've successfully accomplished all three and then some and am ready to share my secrets with you!
If you have something great that's been sitting on a shelf or if you've just had an "ah ha" moment for innovation, I'm here to help you bring it to life!
Now is the time for a shift. Let's make your dreams a reality in 2019!
Much Love,
Jenna
NEXT SESSION BEGINS
Fall 2020
READY TO TAKE THE PLUNGE?
APPLY FOR ENROLLMENT BELOW:
Passion Project enrollment is closed until fall 2020.
THIS COMPREHENSIVE PROGRAM COVERS:
Project Commitment
Fear Management
Support Systems
Project Management Workflow
Brand Identity
Authentic Sales
Social Media Secrets
Partnerships and Collaborations and MORE!
AS A PARTICIPANT IN THIS PROGRAM, YOU'LL RECEIVE:
Complimentary Personal Discovery Session $150 value
12 Weekly Group Online Classes $2100 value
Insider's Access to Jenna's Professional
Resources For Business
Product/Program Launch Strategies and
Self-Publishing Process $20,000 value (not even kidding on this one!)
Emailed Recording of All Classes
Private Facebook Forum
Personal E-Manual Complete With
Worksheets and Journal Space
Email Access With Jenna For Duration Of Program
READY TO TAKE THE PLUNGE?
APPLY FOR ENROLLMENT BELOW:
I would confidently recommend Passion Project to those who are struggling with the following professional questions: Do I really want this? Will this make me happy? How the heck do I execute this idea in the best possible way to keep my fulfillment level at high?
Owner, The Movement Studio
"Sometimes our ideas seem simple, but to have the feedback and support from others, allows us to see an even bigger picture, or helps us to organize in a way we may not have thought of prior to discussions. The Passion Project was perfect to address my goals and develop the support of a team."
Founder, Meant to Move Pilates
Going into the program I didn't know what to expect because it was my first experience with coaching. I was hoping to make some industry connections, and learn a little about how to create a brand for myself. The Passion Project far exceeded my expectations. Real relationships were formed, and working through what was blocking me from greater success helped my personal project flourish.
Founder, Barre Variations