Welcome !

I'm excited to move with you through a sampler of my virtual studio.   JZ Studio is a culmination of my teaching skills + my personal movement philosophy which is: 
I believe you are inherently capable of having a personalized, nourishing experience with movement.  Some days breathing is all we will accomplish. Other days there will be more.  Everything counts.  Through learning to tune in to our own inner guidance – the deep knowing of exactly how we meet our needs on any given day – we infuse willingness, courage and curiosity into our movement practices.  These elements, coupled with a a fun, encouraging environment are the determining factors in any transformative process. Together, we will create the paradigm that helps you make empowered choices for your body AND your life.    
Choose the class that best fits your needs and interest level below and let's get moving! 
Much Love, 
Jenna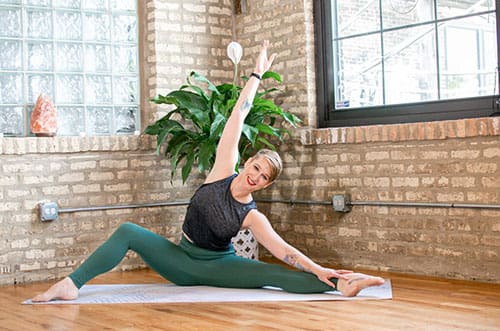 Move
A seated and/or standing class for all bodies & ability levels that includes mobility, support and resistance training.
Play
A small-props class (Stability Ball, Small Ball, Foam Roller, & More) that approaches movement from a place of joy and experimentation.
Be
A mindfulness-based class where creative meditation & movement are the themes.
Flow
My signature, Pilates-based class that incorporates movement exploration with innovative sequencing.
Lift
Weights. Of all sizes. Used in sequences that help you lift stuff better. Period.
Bounce
Lymph-supportive, low-impact cardio classes that boost your heartrate AND your mood! 
Loved Your Experience?
Click the Link To Join The Waitlist For The October Six-Week-Movement-Immersion