Welcome! 
I believe your body carries wisdom, function, history and POWER and deserves to be moved in a way that encourages these elements, without apology. 
Right now, we're experiencing a time in our lives where our resilience is directly connected to acknowledging and working with our capabilities – as humans, professionals, and/or parents. 
As a society, we've done a poor job at serving and celebrating a body that has the experience of being "lived-in." This has to change. 
The current paradigm in the health and wellness industry suggests that we should "cover up" our experiences and stick with the programs that are developed for the 20-something crew.  As a 40-something movement pro, I know we can do better.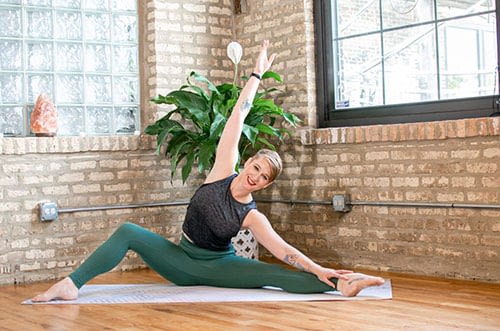 I believe it's time for this paradigm to change.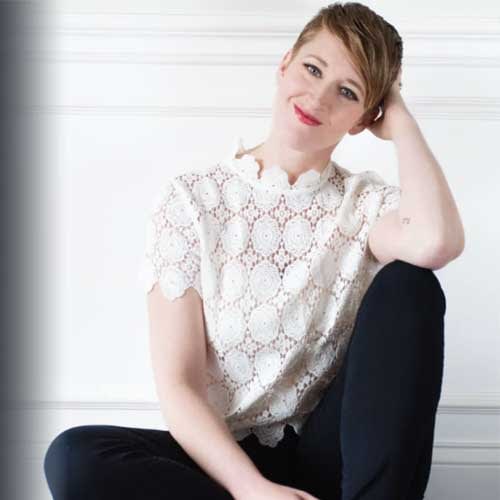 I see you. You lived through some tough experiences and yet you're still standing.  You have a full life and desire to be active in it.  Maybe you can't move the way you once did or maybe you don't even want to.  You're tired of pretending like your movement practice is working – in truth, it's become an agenda item – a box to be checked. You just want some inspiration to trust that your life experience can be met with a fun, effective movement practice that doesn't make you feel like you're two steps away from being "put out to pasture."   You want to feel capable…
I've Got You Covered:
The Capable Movement Immersion is your commitment to yourself.  Over the course of 6 weeks, you'll engage in a variety of low-impact, high-output, movement opportunities for all levels of practice.  Guided by self-trust and encouragement, you'll be cheered on and led by movement expert, Jenna Zaffino to explore ways of meeting the needs of your body from one moment to the next. 
Check out our class line-up HERE.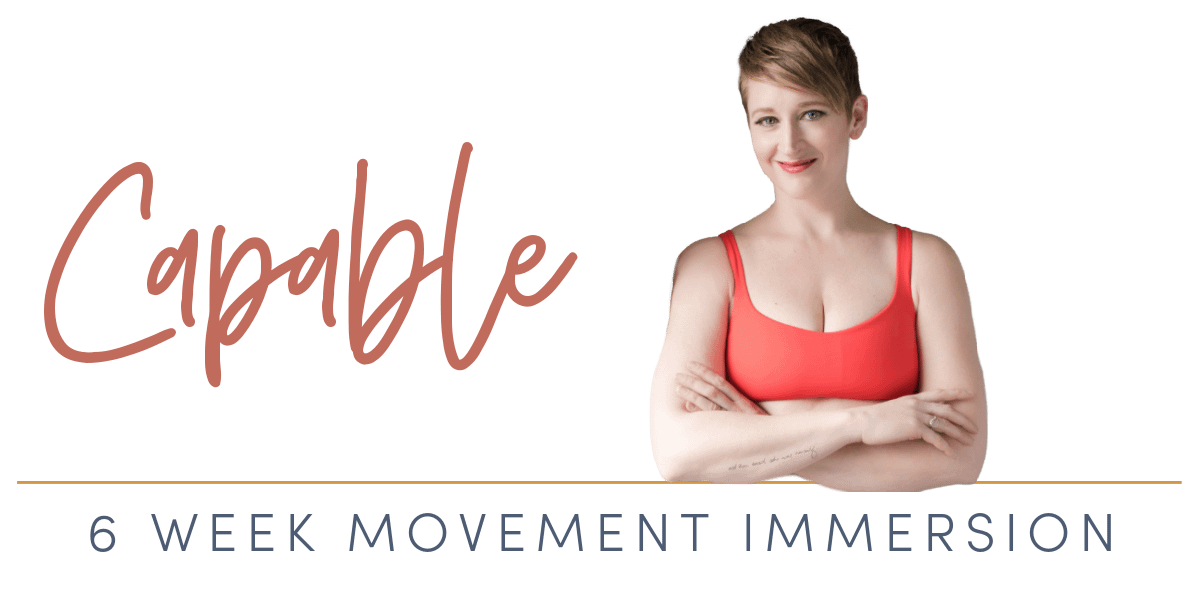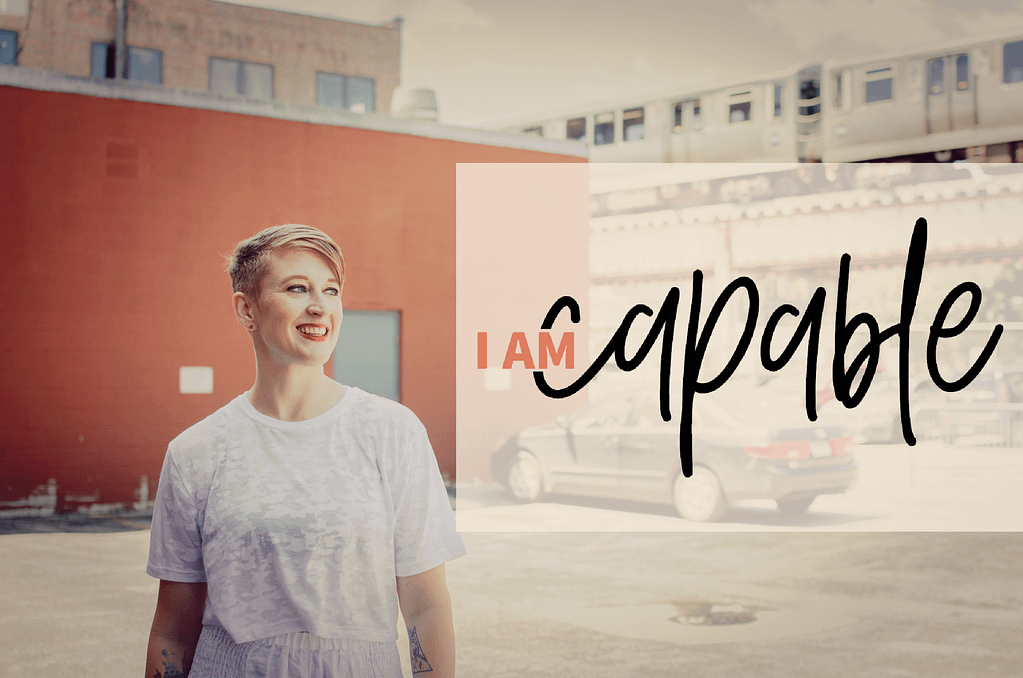 What is included?  
This dynamic program immerses you in movement classes & wellness challenges that:
Build Your Confidence To Make Empowered Choices For Your Body

Introduce You To Therapeutic & Athletic Ways Of Moving To Build You Up – Not Break You Down

Empowers You To Use The Skills You Build To Explore Movement In Your Daily Life 

Offers Ample Opportunities To Meet The Needs Of Your Body On Any Given Day

Helps You Remember That Your Age is Something To Be Celebrated – Not Modified. 
FAQ's
How many classes are there per week? 
There are 5 new classes that livestream Monday-Friday each week.  Classes are available for 7 days in the main screen of your Movement Portal and then transition into a library of the previous week's classes to access at your convenience.  
How do I take classes?
All classes are located in your Movement Portal, which you'll create a log-in for when you register.  New classes are live-streamed each week day and you'll always have access to the previous week's recordings as well as the bonus material that is located in "The Vault."  
How long are the classes? 
All classes are under an hour in length and range from 25 mins to 50 mins.  Class length will be notated in your weekly email, with the week's line-up, a wellness challenge and some motivation to help you stay on track.  
Why 6 weeks?
After teaching movement for over 20 years to clients from all walks of life, I've found the 6-week point in any movement practice to be a determining factor for building new habits as well as a sense of capability from the inside out.  6 weeks is my "magic time frame" and I want it to be yours too. 
How do I know what level I am? 
Classes are leveled based on your energy reserves – not your ability.  The program is founded on a belief that you have everything you need to make empowered movement choices and thus, there are ample, low-impact, opportunities to practice choosing wisely for yourself.  You'll also receive guidance through the classes to make educated choices based on listening to what your body needs that day. 
Will the teacher be able to see me? 
Nope! Because of the digital nature of the program, participants will be self-led and guided through expert cuing and sequences as designed by Jenna Zaffino.  This is part of the process of building confidence in your movement and autonomy over the choices you make for your body. Movement Tutorials and exercise primers are also included in the bonus materials for each participant.  
What happens after the 6-week session has ended? 
Once you've completed your first immersion, you'll have the opportunity to continue with the next 6-week session at a discounted rate.  While the program includes 6-weeks of classes, you will have access to these sessions for 8 weeks in total.   
What if the program is beyond my movement capabilities? 
Participants will have the opportunity to withdraw from the program within the first 7 days of classes.  Not every movement program is for every body, however I aim to offer a variety of choices to help you find your way.  If you truly feel like the program is not for you, you can reach out to the team@jennazaffino.com for assistance. 
What happens if I have a question during the program? 
While the program material is offered digitally, my team and I are here to support your throughout the process.  Simply email team@jennazaffino.com with your questions and we'll get back to you right away.  
October's Program Begins
10/26/20
Full Investment:
$595.00

 
How do I know if the level will be right for me? 
As someone who lives with an auto-immune condition (and lives with a six-year old!) I understand the need to temper your movement program to the energy you have THAT day.  That's why I've designed your classes to be chosen based on a daily check-in practice that will help you choose the best option for you.   All classes are low-impact, endurance-based experiences that are designed to work you towards the edge of your ability – to show you the lengths of your capabilities.  I recommend choosing your classes based on how "CAPE-ABLE" you feel each day.  Here's a key to the levels: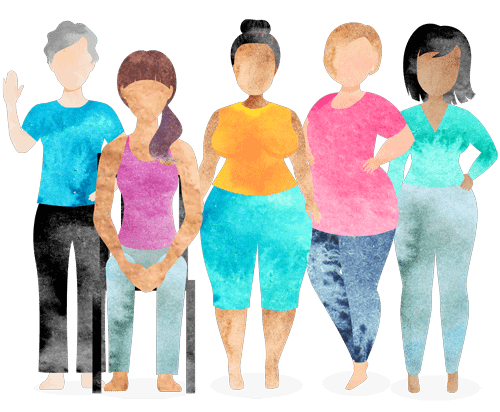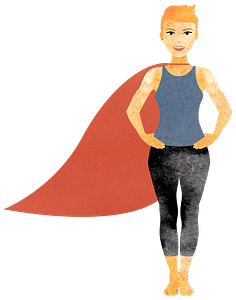 LOW CAPE:
Your energy is low and you've got a lot to accomplish today.  Maybe you're recovering from a big energetic output, a bout with an illness or even some inflammation.  These classes are a kind series that will challenge you to nourish your body without putting you over the edge.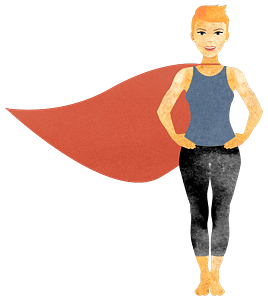 MEDIUM CAPE:
You're feeling pretty good today. You want to move, but don't have a distinct agenda to "go full out." You're looking for a nourishing, animated practice that will leave you feeling like you accomplished something meaningful and maybe got to know yourself better in the process.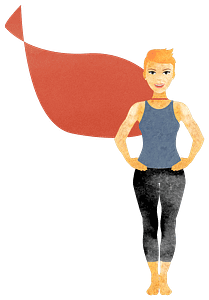 HIGH FLYING CAPE:
You're ready to rock and take your body out to play.  You've got the energy, willingness and enthusiasm to dive into a more physical practice that will help get your blood flowing while working through strengthening sequences.  These classes are for your "up" days and will leave you feeling high and centered.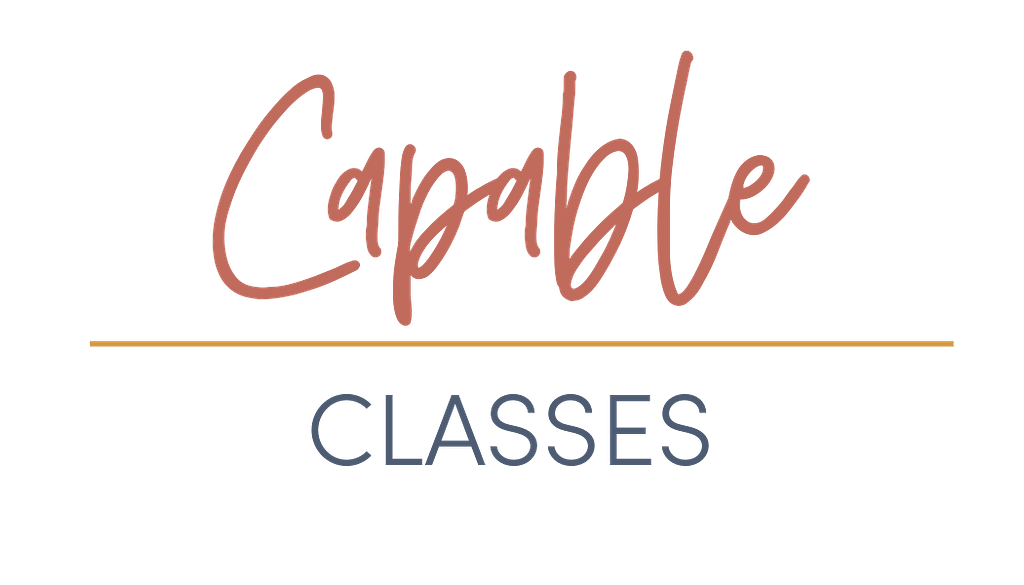 Flow
My signature, Pilates-based class that incorporates movement exploration with innovative sequencing.
Be
A mindfulness-based class where creative meditation & movement are the themes.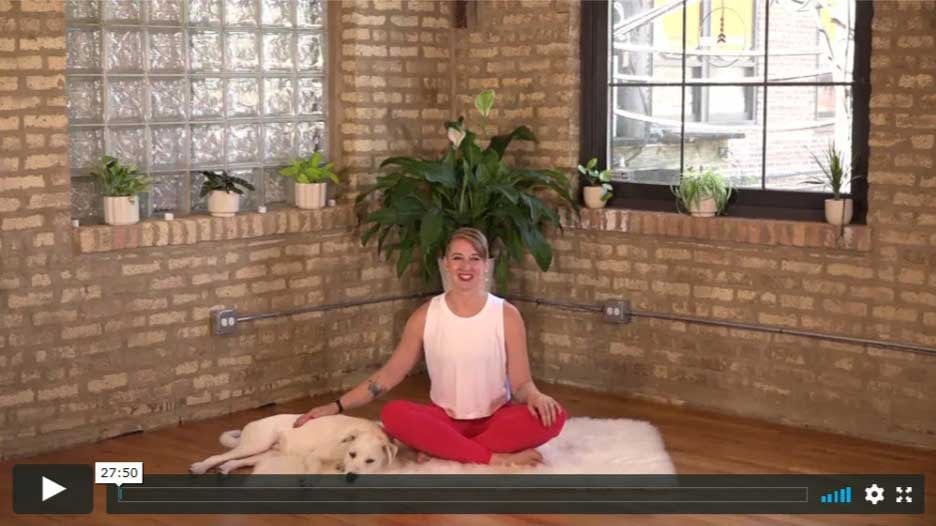 Move
A seated and/or standing class for all bodies & ability levels that includes mobility, support and resistance training.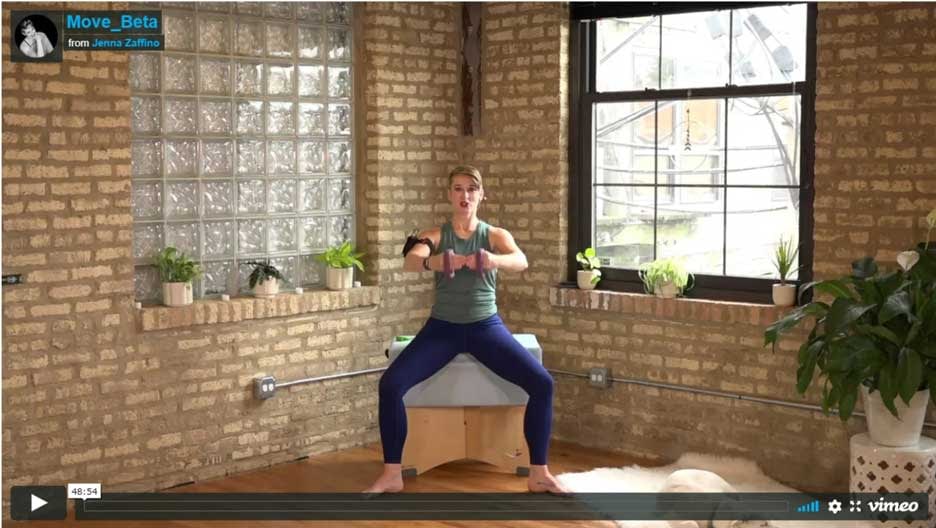 Play
A small-props class (Stability Ball, Small Ball, Foam Roller, & More) that approaches movement from a place of joy and experimentation.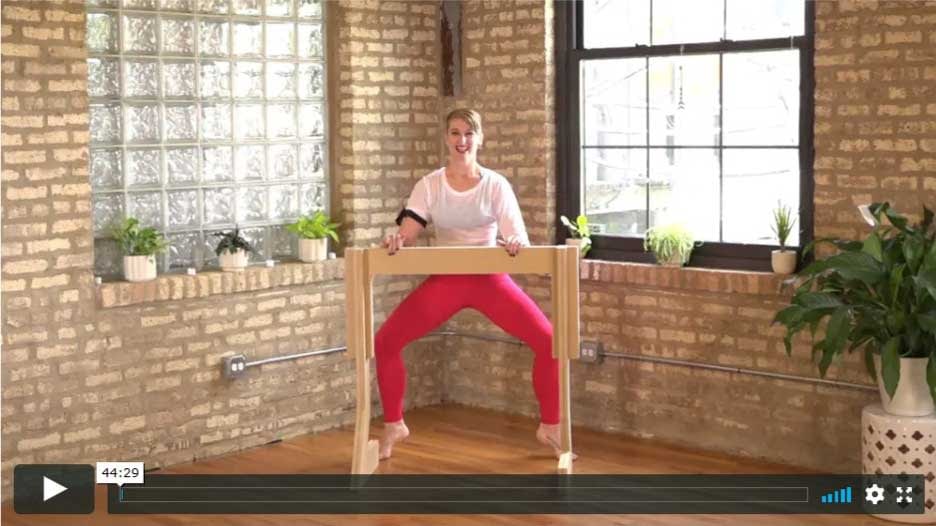 Lift
Weights. Of all sizes. Used in sequences that help you lift stuff better. Period.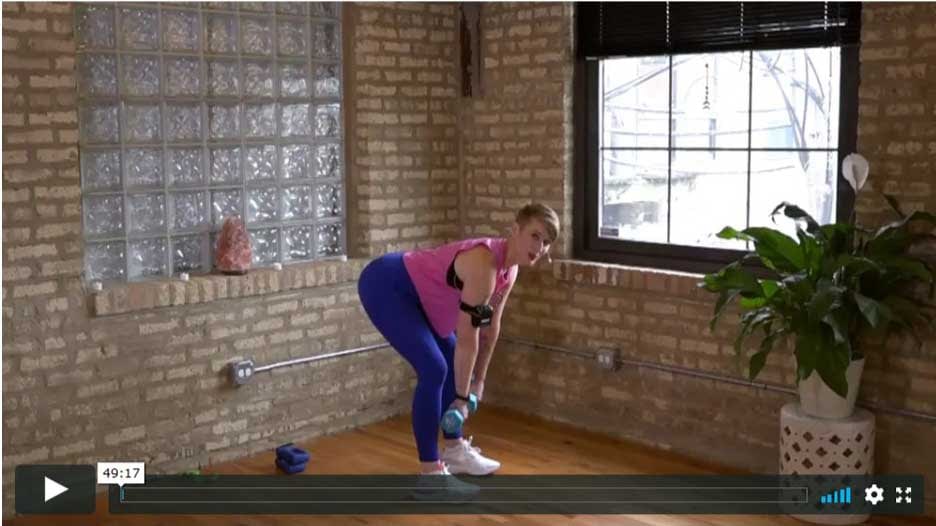 I know what it's like to feel frustrated – like there's nothing for you.  I know what it's like to want to see your internal strength respected through an external movement practice. I know what it's like to want to feel CAPABLE in your life.  This program is about acknowledging what you CAN do, showing you the next level and never shaming you for what you can't accomplish that day. 
I believe that there is nothing wrong with you.  In fact, I believe that when you are given the chance to make your own decisions within your practice, you gain the confidence to be radical with your movement in the world. The "modified" experience is no longer cutting it.  It's time that we are encouraged to move with the strength of the life we have lived in the body we have today, rather than chasing the past.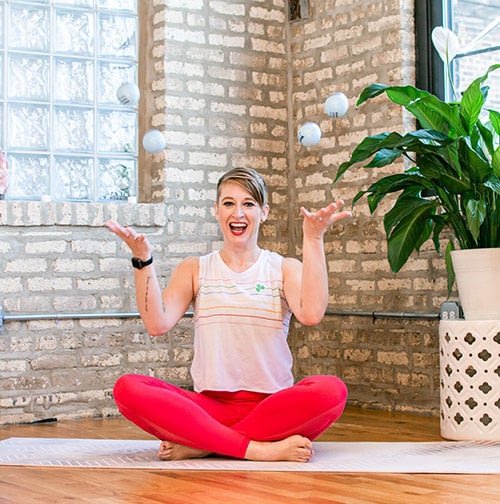 It's time to feel CAPABLE – because WE ARE!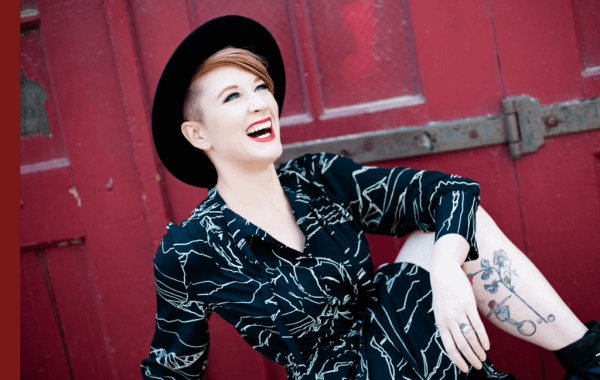 Jenna Zaffino is a dynamic wellness and movement motivator who offers education for your brain, body, business and being through coaching, health and wellness offerings, and keynote speaking.  The alignment of these elements provide a platform from which Jenna helps thousands of movers and professional instructors access mindset shifts, physical resiliency and empowered individuality in their practices.  Jenna is a seasoned Pilates Educator, Group Exercise Instructor and Personal Trainer.   She also hosts a multi-faceted virtual movement studio, online support programs for professionals and tours internationally with her speaking and coaching courses and hosts her wildly popular podcasts, Pilates Unfiltered™ and Moving Experiences™.  Jenna is a mom of 6 yr old Jaxon, wife of Josh and dog mom of "Flashlight" who can often be seen making cameo appearances in her classes. She works in Chicago's North Center in a filming and movement studio that provides the inspirational spark for her teaching.