"A Realistic Focus For The Future
"
Our November event was a powerful, progressive experience that moved participants through sessions to cultivate, support and clarify their vision, priorities, support systems, community and commitment to positive change.  You'll receive professional tools to help you make moves and identify where your efforts can best serve you as we move towards a new year and new season in our work.  Included in recordings are:
14 Dynamic Sessions * Inspiring Keynotes * Honest Professional Panel Discussion
 A Focus For The Future – Sessions
SESSION Topics:
JENNA ZAFFINO – Opening Keynote
JESSICA VANN – Back To Normal At Your Own Pace
JAMES CRADER – Support Culture: How Being In Service Supports Your Business
GABBY LUBIN – Burnout and Why You Matter, Now.
TASHA EDWARDS – Is Fear Your Factor? Take Your Own Fear Out of the Drivers Seat & Start actually Helping Your Clients.
JOSH ZAFFINO – Vision-Ready In 30 Days
PAULA MARIE – Why PINteresting Your Brand Makes $Cents In Your Business
RAPHAEL BENDER – How To Stand Out In A Saturated Market 
MARTIN REID – Know Your Why, Own Your How
TELA ANDERSON – Teach What Matters
COLTON GIBBONS – How To Create Inclusivity For LGBTQ+ and Gender-Expansive
BETH SANDLIN – A Human-Centered Approach to Teach Postural Archetypes
MEG ARIS – Alchemy of Support: The Gifts of Working with Autoimmune Disease
CHANTELLE GALLOW – The Dark Side of Movement; Unpacking Problematic Relationships With Food & Exercise
DR TAMMY FRANCIS – The Mindset to Manifest: The Posture of Power, The Work, and The Wait
KATIE TOMASZEWSKI –  Move Your Community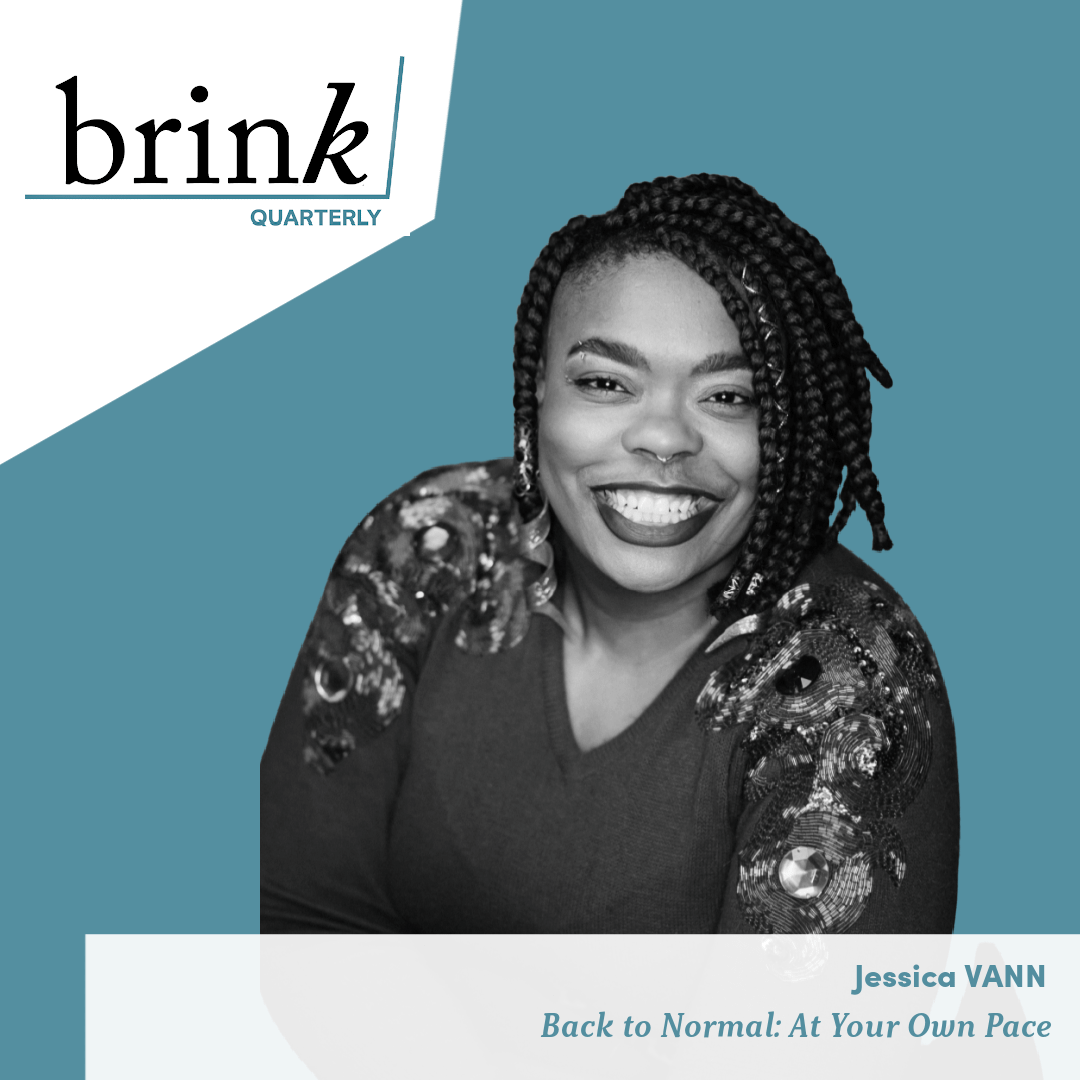 Welcome to Brink!
Our November event was a powerful, community experience.  We returned to our the year with purpose! Our theme, "A Realistic Focus For The Future" tackled the issues of realistic vision, action items, new avenues to simply expand our reach (and our bottom line) and creating inclusivity in our work through considering the needs and considerations of under-represented bodies in fitness.  We've made it through so much these past two years.  It's time to take stock in what we've created and gain some perspective about how we can grow in our work while still caring for our selves in the year 2022! 
I've invited top-level coaches with specialties in owning studios, running multi-faceted businesses, thriving through times of struggle and accessing the mindset that allows you embrace your confidence to step up and lead.  We'll enjoy Ted-Talk-Style Keynotes that offer real tools and exercises to help you with your individual process. You'll have an opportunity to grow your community through our off-social-media page.
Thank you for Being With Me At Brink !
Much Love,
Jenna
Our March Event was beyond powerful and helped us see how we are already leading in our studios and beyond.  Go through the process of this day at your own pace via our Brink Learning Platform. We'll journal, listen, brainstorm and take inventory surrounding how we can amplify the power of our work in the movement profession.
Cost: $65 USD
Get The Course Version of March's Event
is a dynamic wellness and movement motivator who offers education for your brain, body and business through coaching, health and wellness offerings, and keynote speaking.  This balanced alignment of the brain, body, business trifecta is the platform from which Jenna helps hundreds of fitness and wellness professionals access mindset shifts, physical resiliency and empowered individuality in their practices.  Jenna is a seasoned Pilates Educator and has evolved her small business from a multi-purpose movement center, to an online movement educational hub and professional support system for wellness pros.  Jenna hosts online support programs, tours internationally with her speaking and coaching courses and hosts her wildly popular podcasts, Pilates Unfiltered™ and Moving Experiences™.  She currently runs a private coaching and teaching practice in Chicago's North Center.