Next Session:
12-5-20
"The Impact Of YOUR Message"

Virtual 1 Day Retreat For Movement & Wellness Professionals!
Stay on the BRINK of your breakthrough!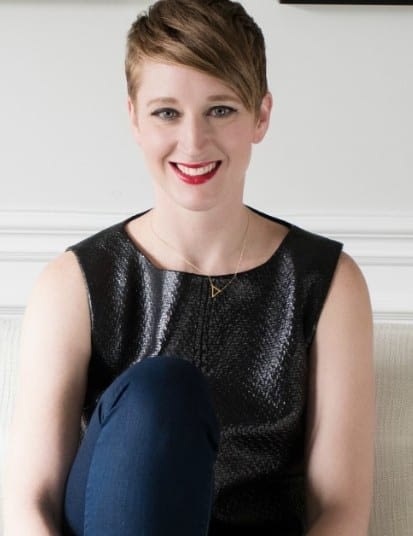 Welcome to Brink Quarterly!
I'm beyond excited for our first quarterly event in December.  Our focus is "The Impact Of YOUR Message" and what better time in our lives than right now to consider and clarify the impact that our work can have in the world. 
I've invited top-level coaches with specialties in working through obstacles, marketing, branding, copywriting and more to work directly with you through Ted-Talk-Style Keynotes, followed by personalized breakout sessions.  During this event, you will get to work with the support of professionals who know how to guide you through to the next steps of your message. 
In addition, you'll hear from philanthropic founders who saw a need for change and dedicated their lives towards creating access points to help create the impact they wished to influence. 
It's going to be another powerful even that you won't want to miss.  Learn more about our speakers and schedule below and I hope you will Be With Me At Brink (Quarterly!)
Much Love,
Jenna
December's Event: The Impact of YOUR Message:
– Receive Targeted Information For Clarifying Your Message, Branding Your Business, and Creating Impact Through Your Work
– Gain Accountability To Activate Your Intentions 
– Receive More "Face Time" & Personalized Attention From Our Experts
– Create A Reasonable Plan To Move Forward With on Monday
– Workshop New Strategies in Real Time During Breakout Sessions
– 
Morning Meeting – 9:00am
We'll gather to set the tone for the day, determining the value that our message has to our business as well as our community.  We"ll  set our priorities for our time with each speaker.
Progressive Keynote Speaker Sessions – 9:30 – 12:30pm & 1:30 – 4:30pm
Each speaker presents the tools they'll be teaching in Breakout Sessions to the group at large to prepare us for our work in the breakout sessions.  Presentations will be delivered progressively, in a way that sets the stage for a comprehensive professional learning experience. Following the keynotes, groups will meet with speakers for rotating breakout coaching sessions.  Participants will be led through a workshop-style format to put the inspiration on paper and begin to make moves in their own work.  Attendees will have the opportunity for on-screen as well as chat participation. 
Evening Speed Networking Event – 4:30 – 7:00pm
It's your new favorite way to connect with your colleagues!  This time, we'll have prompts, games and the same 5 minutes to chat and give a virtual hug to someone across the globe!
Morning Sessions 
Kick off the morning with our progressive keynotes followed by small-group breakout sessions.  
Jenna Zaffino
Opening Session - Taking Inventory
Why The World Needs Your Message Right Now.

Why Clarifying Your Message Will Help Your Business. 

 

How Impact Is Important At Every Level
Lissette LaRue
Your Inner Child: Asset Or Obstacle to Your Brand?
– Confront The Traumas You've Experienced That Are Still Impacting You.

– Learn How to Identify If and When Your Inner Child is the One Running The Show.

– Reconnect and Develop a Positive Relationship With Your Inner Child.
Robyn Sayles
You are Your Brand
Learn the secret ingredient to distinguish yourself as the one to follow or work with

(Spoiler alert: it's your personality!)
breakout sessions directly to follow
The Humming Bird Project
I Grow Chicago
Special Presentation About Community Contribution From Chicago-based Organization, I Grow Chicago 
Blair Badenhop
The Art of Making Your Website Copy Magnetic
Learn how to write copy that expresses your individuality AND your services.

Use your authenticity to become a magnetic brand.

Workshop your homepage copy in real-time during the breakout session.
Dr. Tammy Francis
R.E.A.P. More
Develop a Strategy and Action Plan to Achieve Your goal(s)–Both Big and Small.

Begin to plant the seeds that you will sow and grow into tools to  help you on your journey towards more

Discover Your Purpose to Serve Others With Passion.
breakout sessions directly to follow
Speed Networking event
Friday, 4:30 – 7pm
How it works:
All it takes is a click of the "Connect" button on our networking platform and you'll be connected with another attendee or presenter for a private chat – almost like in person, but, y'know…virtually!
You'll have 5 minutes to chat and connect before the window closes.
Meet people from all over the world and expand your professional network!
Brink Learning Platform
What's Included in the recorded version of Brink Quarterly? 
In addition to ATTENDING Live, You'll receive all keynotes and breakout recordings in our brink learning platform with bonus sessions below: 
Your story, NOW! with Eduardo Placer
Success without Social Media with Raven Mardirosian
Getting the Most Out of YouTube with Jessica Valant
Brink Quarterly Dates 2020 – 2021
December 5th, 2020
March 27th, 2021
July 17th, 2021
November 13th, 2021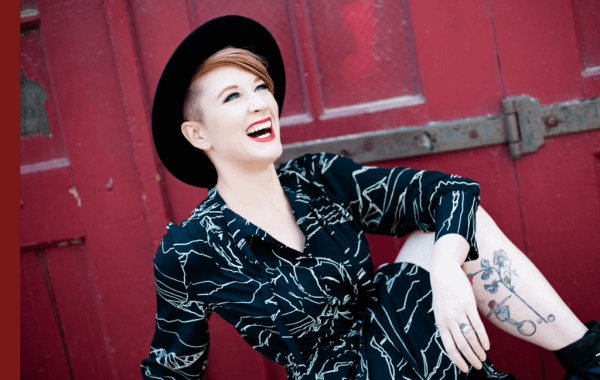 is a dynamic wellness and movement motivator who offers education for your brain, body and business through coaching, health and wellness offerings, and keynote speaking.  This balanced alignment of the brain, body, business trifecta is the platform from which Jenna helps hundreds of fitness and wellness professionals access mindset shifts, physical resiliency and empowered individuality in their practices.  Jenna is a seasoned Pilates Educator and has evolved her small business from a multi-purpose movement center, to an online movement educational hub and professional support system for wellness pros.  Jenna hosts online support programs, tours internationally with her speaking and coaching courses and hosts her wildly popular podcasts, Pilates Unfiltered™ and Moving Experiences™.  She currently runs a private coaching and teaching practice in Chicago's North Center.